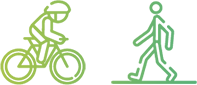 Walk or bike
Take advantage of the sunny days in July to walk or bike to the Festival! Note that there is a special parking space reserved for bicycles (corner of Marcil and Jacques Cartier Boulevard North)! However, please make sure to bring your own lock even though the site is always monitored by volunteers. The Festival team is not responsible for any theft or vandalism.

Take the bus
The STS offers, again this year, a reduced price of $1! Take advantage of this low price from 2:00 p.m. until the last ride of the day, from Tuesday, July 18 to Friday, July 21, 2023, and all day Saturday and Sunday, July 22 and 23, 2023.

Carpool
Planning to join friends at the Festival? Why not join a carpool to limit the number of cars on the road! You'll have the opportunity to listen to your favourite songs while doing something good for the environment.
Discover the many carpooling options available in the region: Communauto, AmigoExpress, Uber and Taxis Sherbrooke.
How to Get to the Festival
You are from out of town and would like to participate to the Festival? Here is how to get there by car!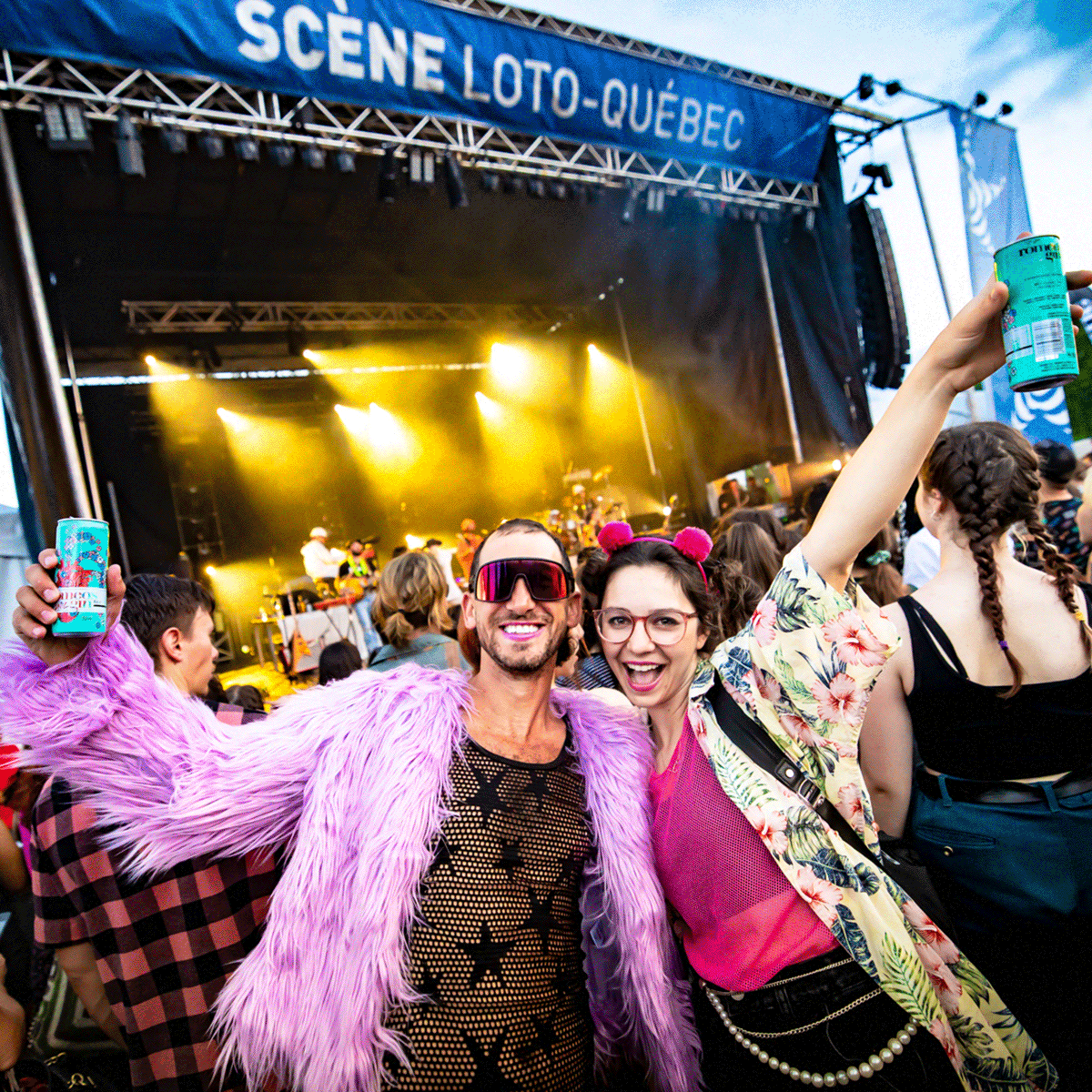 Where to Park
Although public transportation is highly prioritized, limited spaces are still available on the festival site.
Parking spots reserved for festival attendees holding a parking pass (Marcil Street) –

FULL

Parking spots for people with restricted mobility (Marcil Street)
Several surrounding businesses offer paid parking for the benefit of various organizations
In the sections authorized on the surrounding streets
Restricted Mobility
The FLN is a place for everyone! Accessibility arrangements for the handicapped are in place to ensure six great days of festivities:
Reserved parking spaces
Adapted transport shuttles
Toilets for people with restricted mobility
Reserved section for wheelchair users in front of the Main Stage
Reserved space for people with restricted mobility in the privilege zone
Assistance dogs, duly identified, allowed on the site
Free access to the site for people who assist (upon presentation of the Companion Leisure Card (CAL). Apply for your CAL card online.