Since 2007, the Fête du Lac des Nations Inc. has been committed to creating an eco-responsible event in line with its sustainable development principles. The organization develops new actions, each year, to follow its Sustainable Development Policy and obtain its certification as an eco-responsible event. Be part of this green shift and be ecofestive!
Actions taken
Integration of an online ticketing system to limit the printing of tickets
Reducing the production of paper flyers and temporary posters
Reuse and transformation of materials (banners, wood, metals, etc.)
Complete removal of straws and introduction of a policy of using compostable dishes for all on-site restaurant owners
Organization of a lake clean-up by divers after the Festival
Provision of a multi-material recycling system (plastic, glass, metal, paper, cardboard)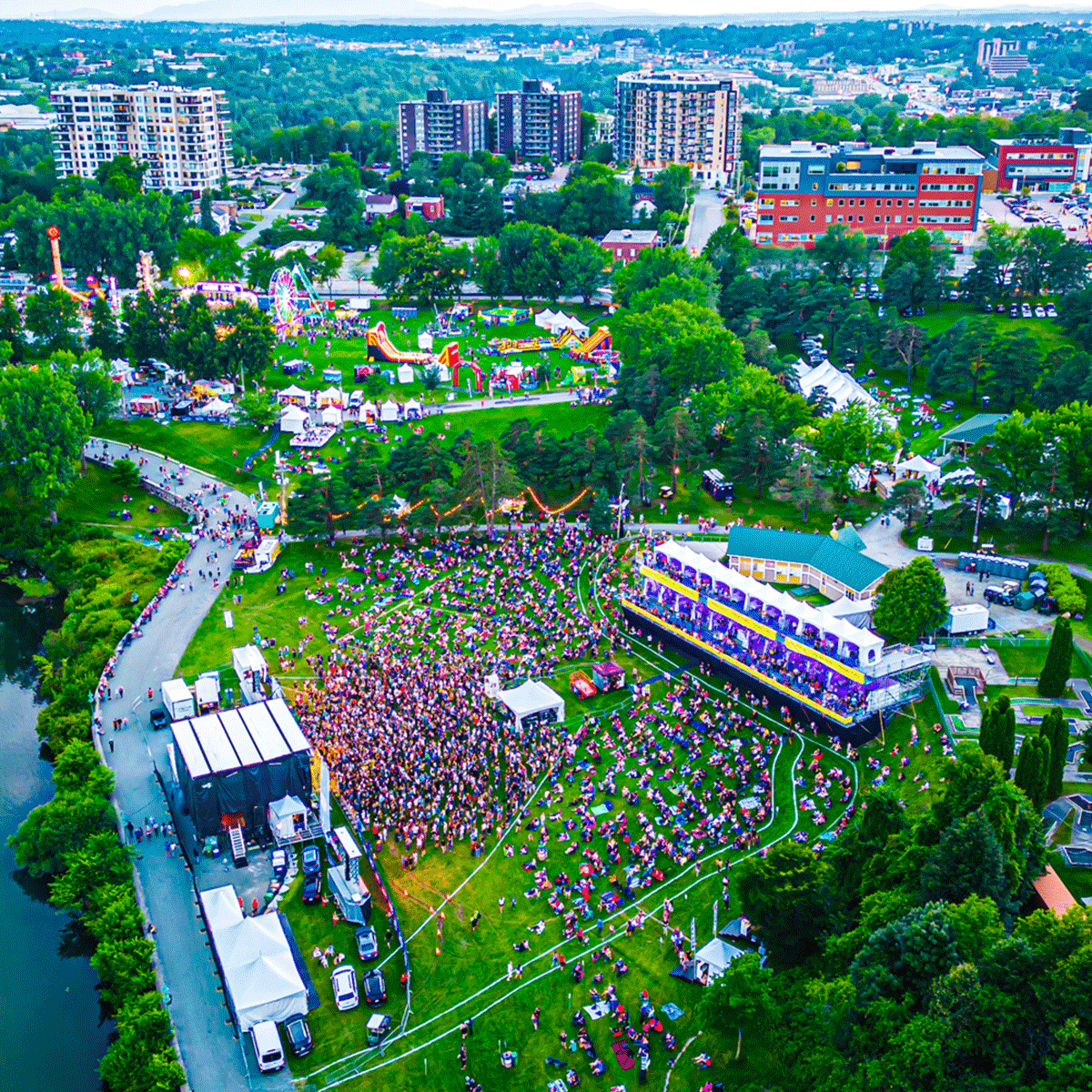 2022 Good Deeds
and more of waste was diverted from landfill, representing 62% of the total waste generated during the event
of compostable materials were sorted
of recyclable materials were sorted
To promote eco-responsible habits among festival attendees, awareness campaigns are carried out both on the festival site and on social networks. They are shown on giant screens during the event and take the form of signage on the site. When purchasing a ticket, festivalgoers agree to the terms and conditions of the Purchase Policy and must conform to the rules of the site.
A Green Team has also been assigned the mandate to circulate on the site to encourage participants to use good eco-friendly habits. Do not hesitate to ask any questions you may have, the Green Team is there to inform you!
How to be Ecofestive?
It's easy to be ecofestive! Contribute to a greener event by taking concrete actions!
Sustainable Development Policy